Legalizing Marijuana in the United States
This exploration has been scored from four different "Points of View," including Parents, Teens, Law Enforcement, and the Mexican Drug Cartels.  Here's a sample comparing scores from Parents and Teens: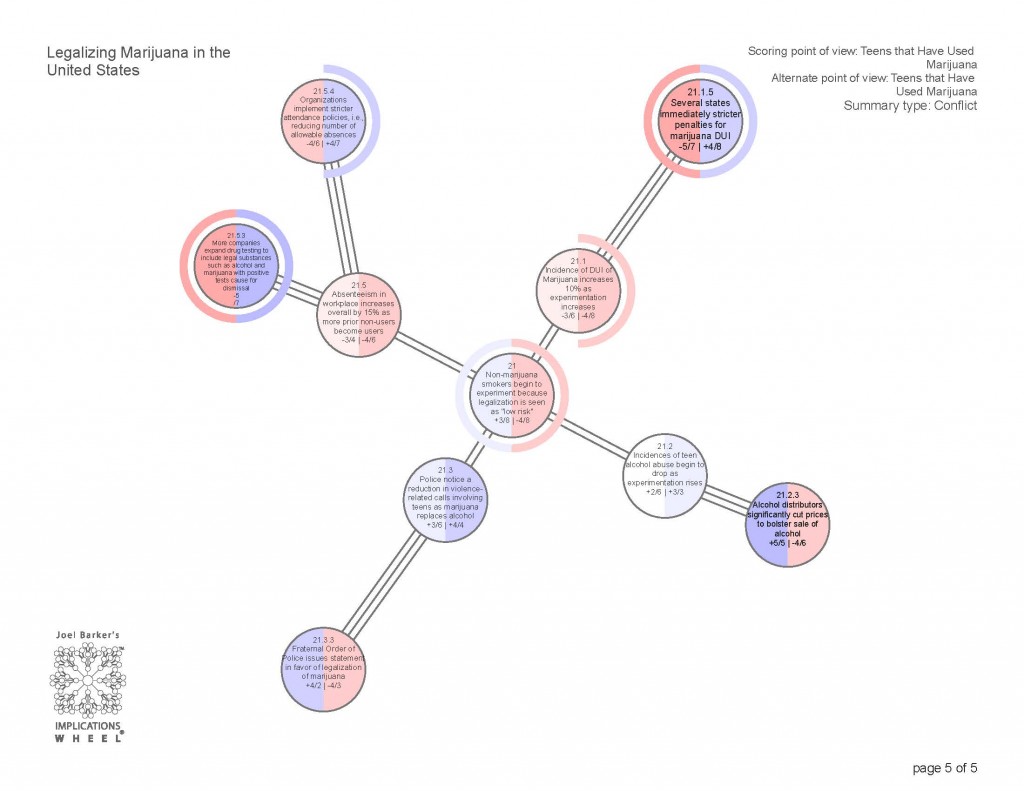 The following example shows five completed "arcs." The exploration contains more the 60 "first-order" implications with almost 600 specific implications. Contact us for additional information.